Events
Optima Conference Sofia 2017
June 30, 2017

-

July 1, 2017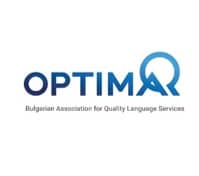 Keynote speakers include: Michael Carrier & Tery Lemanis.
Michael Carrier is managing director of Highdale Consulting and consults for Cambridge English among other organisations. He has an MBA and an MA in Applied Linguistics and has worked in language education for many years in senior management at IH, British Council, and Cambridge English. His focus is teacher development, intercultural awareness, and the application of digital technology to education. He is on the boards of TIRF, ICC, International Students House, and is a Fellow of the RSA.
Tery Lemanis (B.M. in Music Performance) is an experienced teacher and teacher trainer and has conducted teacher training and professional development seminars in Latin America, Europe, Asia, Africa and the Middle East. His main interests lie in incorporating new technologies and music in the ELT classroom. He is currently working as an ELT Consultant for Express Publishing.