Events
International conference celebrating the 20th anniversary of QUEST Romania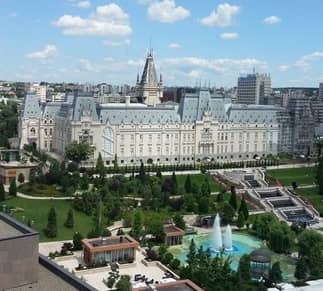 International conference celebrating the 20th anniversary of QUEST Romania, an Associate Member of Eaquals
Effective Communication for Specific Professional Contexts and International Mobility: The Quality Dimension
Iasi/Romania, 14 October 2016
The anniversary QUEST conference will be held in the beautiful city of Iasi, a well-known cultural and university centre in the north-eastern part of the country.
This international and interdisciplinary event is dedicated to the European Day of Languages and also marks the launch of the first multilingual MOOC at the University of Medicine and Pharmacy in Iasi. The themes addressed reflect the growing interest in multilingual and pluricultural education in professional and academic contexts, the role of language learning and cultural awareness for successful international mobility, as well as a preoccupation for quality enhancement and increased social responsibility in education.
The conference is jointly organised by QUEST, the University of Medicine and Pharmacy in Iasi, and the EuroEd Foundation.
Eaquals will be represented by Richard Rossner, with the keynote presentation: Languages in teaching, and the attributes of teachers – towards a common framework.
The round-table on new challenges and opportunities for language teachers will be moderated by Frank Heyworth (ECML consultant), and the closing plenary will be delivered by Michael Carrier (Highdale Consulting, UK): English for professional contexts and international mobility: EMI and intercultural awareness.
The participants (over 80 expected) include QUEST members, language teachers and teacher trainers, academics teaching their specialised subjects via the medium of English or French, as well as Romanian and international students communicating for professional and academic purposes in another language than their mother-tongue.
Conference languages will be English, French, German, Romanian.