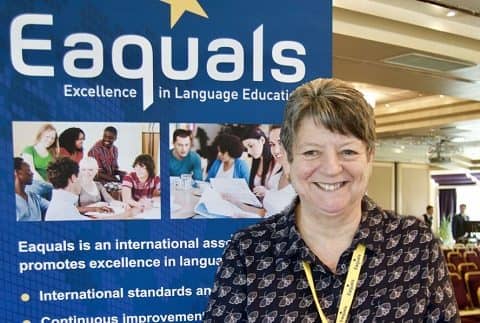 Joanna (Jo) Watson has been involved in English Language teaching since 1989 and she has taught in Kuwait, the UK, Bahrain, Sharjah, Dubai, Oman and Switzerland.
Jo has worked as a part time teacher, a senior teacher, a Director of Studies, a centre manager, an academic manager, a teacher trainer (CELTA and DELTA OC), and an IH Visitor.
Jo is an Eaquals inspector and served as Eaquals Director of Accreditation. She is regularly involved in Eaquals inspector training and helped to develop online inspector training. Since November 2012 Jo has been working as a freelance consultant and teacher trainer and has served on the Eaquals Board since April 2013.