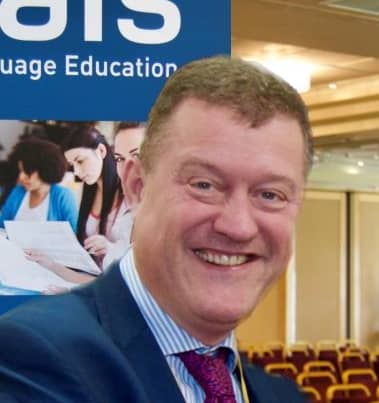 Justin Quinn is Managing Director of CES Centre of English Studies, with eight year-round schools. He has worked in the English Language sector for 26 years in Ireland, Taiwan and the UK. He studied Construction Economics in Dublin Institute of Technology and Stanford University Graduate Business School.
Justin has served on the board of Marketing English in Ireland (MEI) and ACELS (Advisory Council for English Language School ) and was the sector representative on the Irish Government Internationalisation of Education.
Justin was a finalist in the Ernst & Young Entrepreneur of the Year Programme, and is a regular mentor to start-up education and technology companies. He is a keen sailor, footballer, and Dublin GAA fan.