Jeanne Perrett – Organising courses for Young Learners
Overview
What do we need to consider when organising language courses for primary-aged children? This webinar looks at:
The physical space-how we can make the classroom into a safe, healthy, comfortable and creative learning environment.
Choosing teachers and helping them to prepare, create and share resources. Helping teachers manage resources and equipment.
Keeping track of what is going on in the classroom without interfering.
Motivation: praise versus admiration. When to encourage more, when to be happy with what you've got.
Keeping parents informed and involved.
Syllabus development; what to consider for short term and long term learning outcomes.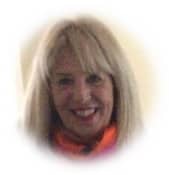 Jeanne Perrett has over thirty years' experience in the language teaching sector and has significant experience in teaching children and training teachers. She is the author of a wide range of English language course-books for primary and pre-primary classes.
Since 1981 she has been living and working in Greece, where she ran her own private language school for 14 years. Jeanne has four children and five grandchildren.