CEFR
The Common European Framework of Reference for Languages (CEFR)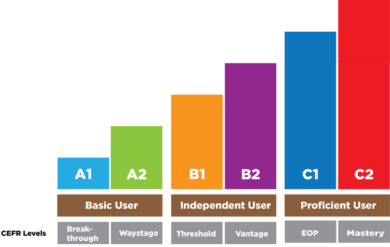 Eaquals is widely recognised as an authority on the CEFR and its implementation. Eaquals personnel have played a leading role in developing the CEFR and introducing its use in language education.
This experience, along with our ongoing work in the accreditation of institutions offering CEFR-oriented language courses, has enabled Eaquals to develop unique expertise in the practical application of the CEFR for course design, teaching and assessment in language learning programmes.
To assist Eaquals members and the wider language education community in this area, we have developed a range of practical resources.