Teacher development
Professional development for language teachers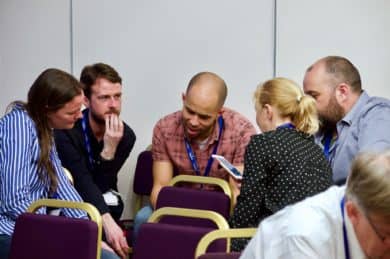 Eaquals provides practical guidance and support for language teachers as part of its mission to raise standards in this sector.
Eaquals' work in this area has focused on producing international tools for mapping and assessing language teacher competences. This has resulted in two related instruments, both publicly available for use by all language professionals:
Training materials for use by Eaquals members
In addition to our open access resources, Eaquals has produced a range of webinars and materials reserved for members. These are in the form of a 'teacher's toolbox' which contains materials for in-service training on classroom management and language issues, such as:
Classroom management
Teaching pronunciation
Using technology
Teaching Young Learners
Lesson planning
Expanding from the coursebook
These materials are available to Eaquals members and can be downloaded from the Members Area of our website.