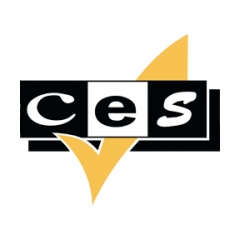 Telephone Number
0035316714233
Centre of English Studies Dublin
Founded in 1979, CES has over 35 years' experience teaching the English language to students from across the globe. We are one of the most respected English language schools in Europe. The staff in our schools have an international reputation for their professionalism, friendliness and the attention they give to each and every student.
All of our teachers in Ireland hold a university degree plus an ACELS recognised teaching qualification. In the UK, all teachers have the Trinity TESOL Certificate or CELTA qualifications, with many holding specialist EFL teaching diplomas and degrees.
All CES schools offer homestays and a wide variety of accommodation options.
Languages & Courses
Types of Courses
General language
Examination preparation
Professionals
Young learners
Teachers
Locations
Centre of English Studies, Dublin
31 Dame Street
Dublin 2
Ireland
CES Worthing
12 Stoke Abbott Road
Worthing, West Sussex
BN11 1HE
England
CES London
Nelson House, 271 Kingston Road
Wimbledon
SW19 3NW
England
CES Leeds
9 Park Place
Leeds
LS1 2RU
England