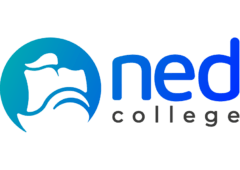 Telephone Number
+353 (0) 61 468 571
NED College Limerick
NED College is an English Language School based in Ireland. Since 2011, we have been helping students from all over the world to improve their English, connect with new people and a new world, offering the best quality learning while having an amazing experience in Ireland.
We strive hard to provide the best for our students, offering much more than just top quality English classes - Excursions/tours/activities, free extra classes (Conversation, Grammar, Irish History, Exam prep, etc.), Dance classes and much more.
Currently NED College has two campuses; one in Dublin and one in Limerick. In each you will find the ideal facilities to ensure the best educational experience - with modern classrooms, a student lounge and student library.
Languages & Courses
Types of Courses
Examination preparation
General language
Location
Chapel House, Chapel Court, V94 YH6Y, Limerick
Chapel House, Chapel Court, V94 YH6Y, Limerick