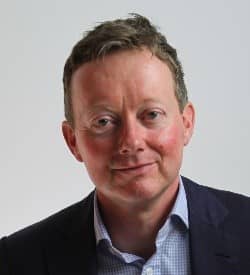 Chris Moore is the founder and managing director of Specialist Language Courses (SLC). SLC is the UK's leading provider of English language services to the global healthcare sector. SLC is digital-first, publishing online study courses and delivering online classroom training to students around the world. SLC's clients include NHS England, hospitals, medical universities, healthcare recruitment companies, English language schools, and organisations supporting refugee healthcare professionals.
Prior to founding SLC in 2012, Chris spent many years in ELT in various guises, both academic and commercial. He was a school principal, teacher trainer, director of studies, organised global in-company language training programmes, and was sales director for an ELT virtual worlds start-up.
Chris regularly speaks at conferences, including EAQUALS, where he spoke and gave workshops on strategy and marketing in 2014, 2015 and 2018.