Sue Sheerin – Story-telling: a great resource for language teaching
Overview
This webinar aims to help teachers discover what a great resource stories and story-telling can be in language teaching for all age groups and at levels. It explores:
The universality and importance of story-telling in our everyday lives from personal anecdotes to news bulletins
The motivational power of using stories in language teaching
The practical value of oral story-telling in the classroom, for example in moving beyond the course book, and in providing live listening practice – easier for students and low-tech!
The use of story-telling to develop both linguistic and communicative skills in students, including structures, lexis and the four skills
Tricks and techniques for teachers to build their own performance skills, so that they become confident and enthralling story-tellers in the classroom
What makes a good story for language teaching and where to look find them
In short, telling stories aloud is an effective method of motivating students while developing their language skills in a creative and fun way.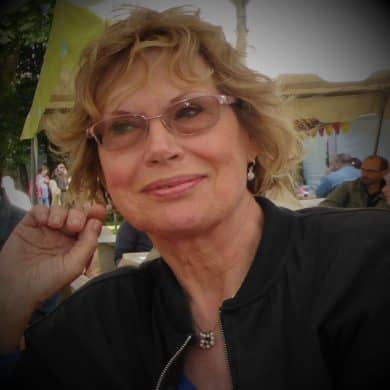 Susan Sheerin is an Eaquals Inspector, a member of the Eaquals Accreditation Panel and a frequent presenter at Eaquals international conferences. In addition to the DELTA (Diploma in English Language Teaching to Adults) and recognized QTS (Qualified Teacher Status) in the UK, she has a Masters degree in German and an MA in Applied Linguistics, and has had over twenty years' experience of language teaching, teacher training, academic management and overall management responsibility. Her teaching and teacher training career has spanned the teaching of French, German and English as a Foreign Language to adults and to young learners, and she has been a university lecturer in applied linguistics and ELT.
Susan has a special interest in curriculum development, teacher development, learner independence and the development of listening skills, and has written a number of publications for ELT, including Self-Access (1990), Teachers Resource Book Series, Oxford University Press.