Eaquals Training Scheme for New Inspectors, Call for Applications – 2023
To facilitate the development of the accreditation services and the growth of membership, Eaquals invites applications to become an Eaquals inspector. At this stage the call is open to expert practitioners with considerable experience in language centre management who currently work for an accredited Eaquals centre.
Successful applicants will follow a training programme which will be delivered online and offered free of charge.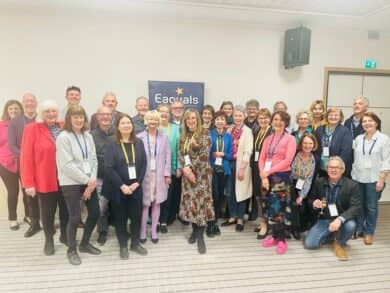 Eaquals accredits a wide range of institutions and operates three inspection schemes:
The Eaquals Inspection Scheme Version 7.2 aimed at language schools, foreign language departments of mainstream education schools and corporate training centres
The Eaquals Inspection Scheme for Higher Education designed to accredit university language centres and departments which offer language training programmes to undergraduate, graduate and postgraduate students
The Eaquals Inspection Scheme for Online Providers addressed at language centres which offer online language training programmes delivered synchronously and asynchronously.
 Application Procedure
Closing date for applications: 31 July 2023
Invitations to attend an interview will be sent by 18 August 2023
Interviews will be conducted by the Eaquals Director of Accreditation, and two members of the Accreditation Panel in the week of 18 September 2023
If you require any further information, please contact us at aandor@eaquals.org
To find out more about:
the requirements for becoming an Eaquals inspector
the training programme and its time frame
terms and conditions for Eaquals inspectors
Click here