Member Event Fund Report – Association of language schools of the Czech Republic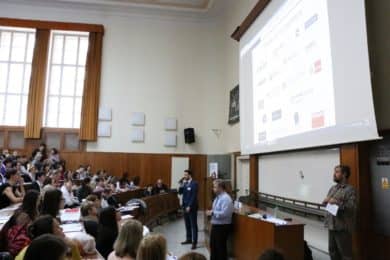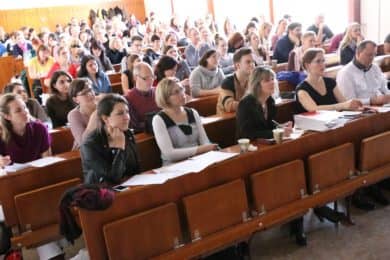 'As Association of language schools of the Czech Republic we are pleased to be associated member of Eaquals and its support for our conference gave us the chance to prepare the programme and the organisation to the very needs of language teachers.'
The 6th conference for language teachers organised by the Association of language schools was held on 4th March at the premises of the Faculty of Arts, Charles University in Prague. The programme ran from 9 am to 5:20 pm in 8 rooms simultaneously (6 in the afternoon), out of which four were designated to English and other four to German, Russian, French and Spanish.
In general, I view writing is an exhausting – and sometimes challenging – process that needs
much effort and skill
, especially when it is done in foreign or second language.
The conference has ministry of education accreditation, which means teachers can use the participants' certificate as a document of continuous professional development.
We had 504 registered participants, 27 speakers, 34 sessions and 18 partners including the major publishing houses as OUP, Pearson, Macmillan, or Klett.
There was no main theme of the conference and the topics in the sessions reached from using technology in teaching (Hands in training in using Edmodo, La video et la compétence communicative), teaching ESP (Teaching technical English), vocabulary (Fantastic words about Czech culture … and how to teach them) or grammar (Was der Konjunktiv alles kann) to more general topics such as mentoring and burn-out syndrome. Our keynote speakers were Simon Gill and Russel Stannard.
After the conference, we have collected participants' feedback using Google docs and have 161 respondents so far. The overall evaluation of the conference is very positive with 85 % of the respondents assessing the overall impression of the conference as either 1 or 2 at a 5-point scale, 1 being the best impression. We also let the participants evaluate particular sessions which helps us to make the programme even better in the following years.