Walking Tour Registration Now Open
Make the most of your visit to Edinburgh by joining us for a guided historic walking tour, which will take you deep into the Blair Street Underground Vaults. Beneath the bustle of Edinburgh's Old Town you'll discover a dark, damp world unchanged since the 18th century.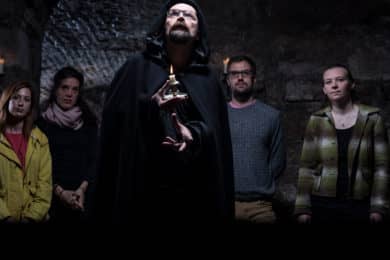 It's a story rooted in Edinburgh's Georgian past – grand feats of engineering, the expansion of the city, and those who were left behind in its darker corners.
But why were the vaults built? And who used them? Save your questions for your Mercat tour guide, a masterful storyteller who will bring the history of the vaults to life – and talk you through some of the artefacts that have survived.
The walking tour takes 1 hour and 15 minutes, with time at the end in our Discovery Room – complete with 3D model and artefacts. 
The Historic Underground tour will start at 3pm on Thursday 22nd November, lasts for 1.5 hours and costs EUR 15.