Member Event Fund Report: Lektor High-Tech Conference
"A genuine thrill of fulfilment and satisfaction after 10 months of an organising challenge"
Is e-learning the future of education? What are the benefits of blended teaching? How to make flipped classroom work for you? How to make friends with LMS platforms and still have a life? Is it possible to engage Gen Y and Z? These are some of the questions raised during Lektor High-Tech conference that was organized by the Language Centre and E-learning Centre of Lodz University of Technology on 21-22 September 2018.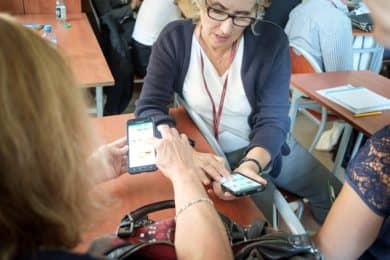 While an overwhelming majority of the 100 plus participants were Polish nationals (the conference had been primarily targeted at primary, secondary and tertiary language educators in Poland), there were also contributions by English language native speakers, notably, Peter Lahiff of Future Learn Dublin, who opened the event on behalf of Eaquals. The topics ranged from the demand for e-learning in today's context, student empowerment and autonomy, best practices in technology-aided foreign language education, the methodology and dynamics of a flipped language classroom, all the way to the role of a teacher in the modern-day education. 44 speakers shared their observations and experiences through plenary presentations, talks, sample lessons, webinars, and certified workshops which took place in 4 parallel sessions.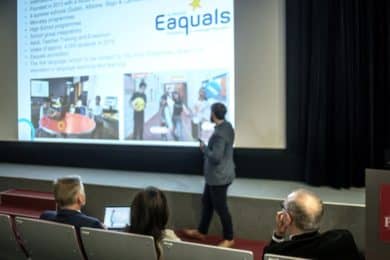 The conference itself was preceded by a 4-day online e-learning experience, which was meant to give participants a taste of things to come and turn them into a community a few days before the actual meeting face to face. For those interested, the organisers secured a possibility of post-conference publication in an on-line journal on e-learning.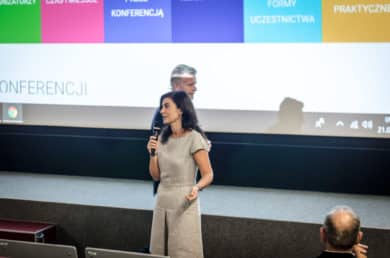 Despite it being a first, the conference enjoyed a very positive reception overall and most educators stayed for the closing speech on late Saturday afternoon.
"a forum of professional exchange, insights and practical tips for all: from primary-school to university teachers, and a joy to the organisers"
New connections were formed, professional contacts were made, future joint initiatives got drafted and foundations for potentially fruitful cooperation were laid. This only highlights the need for an event where language teaching professionals can together confront the challenges of the 21st education. Will 2019 give us Lektor High-Tech 2.0, then? Fingers crossed.