Meet the Speaker: Maureen McGarvey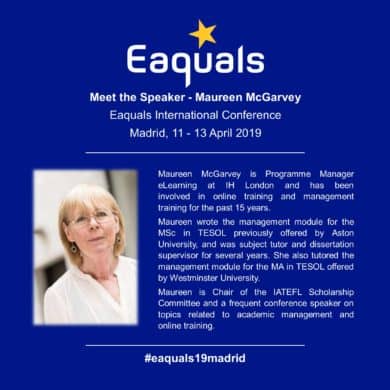 Management Training Day – Thursday 11th April 2019

Managing Performance Management
Managing performance is something many academic managers find extremely tricky. We either shy away from managing poor performance until it's almost too late, or we neglect to manage acceptable performance to take it to the next level. In the management training day, we will:
• Consider our own organisations in terms of their structure and culture, and consider which management style is most appropriate/the best 'fit'
• Consider and discuss small-scale research about what academic staff want and expect from their line managers
• Examine some authentic Case Studies related to performance management issues and explore possible approaches we might take to tackling these
• Attempt to draw up some 'Golden Rules' for performance management in our organisations.
Participants will be asked to come to the training day with a real- life performance management issue they have and be prepared to share this with colleagues. Anonymity is assured and confidentiality will be respected.
Click here to register for the Eaquals International Conference.