Macmillan Education, Quality in Language Provision
Macmillan Education Southern Europe invited directors of language schools of higher educations both from Turkey and Turkish Republic of Northern Cyprus for a 2-day event where the new collaboration with EAQUALS was announced. The organization took place on 3-4 May 2019 in Antalya.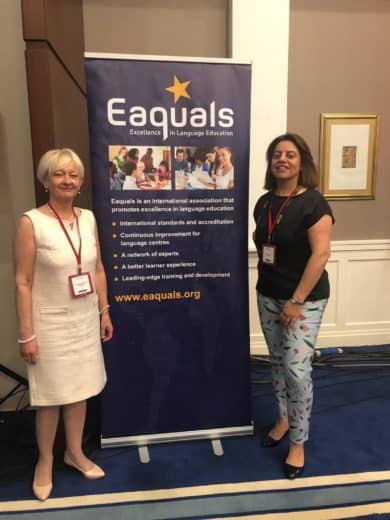 The theme of the event was Quality in Language Provision where the irreplaceable nature of quality was discussed with the help of the presentations of Tony Prince from NILE, Ludka Kotarska and Nergis Uyan from EAQUALS as well as Barry Tadman and Sarah Forbes from Macmillan Education. The presenters highlighted the advantages and the benefits of accreditation processes for institutions and the contributions to their institutions.
During the event, Macmillan Education also presented how they can give help to institutions during the accreditation process with the help of their associates and 175-year of experience in the field of education around language learning/teaching.