Member Event Fund Report: FEDELE III Meeting of professionals from FEDELE's schools
One of the aims of FEDELE as a Federation is to enhance the business and the human relations between their schools. Last 9th and 10th of May 2019, FEDELE celebrated their III Meeting of professionals from FEDELE's schools. The audience was responsible of Digital Marketing and SEO from our schools. We had more than thirty participants. It was a great opportunity for them to share experiences, point of views and try to solve in groups their main challenges.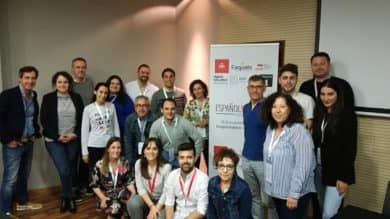 The topics of the training was focused on Digital Marketing, SEO, Keywords Research and Link building. We have the company of two speakers who adapted their interventions to those topics: Nuria Vaquero from Instituto Cervantes and Alberto Matesanz from SIELE exam. Also, we had a professional of Digital Marketing and SEO called Rubén Villanueva,  who stayed with us both od the days and gave to the audience good practice sharing, important and practical skills to improve their daily work and helped them to solve. Finally, we enjoyed an excellent speaker from Eaquals called Cesare Eternini who explained to the responsible of our Spanish Schools procedures to improve their SEM and Social Media Advertising. You can see a video of the event in the following link.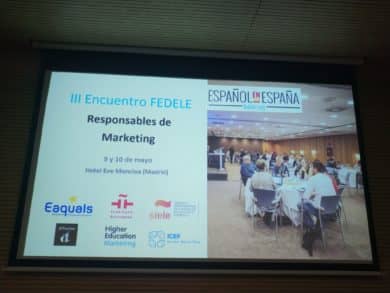 We would like to thank to our sponsors in the event Editorial Difusión, SIELE and Higher Education Marketing their collaboration with the federation.