The English Language Institute (ELI) at King Abdulaziz University, second annual ELT symposium
The English Language Institute (ELI) at King Abdulaziz University held its second annual ELT symposium May 1st and 2nd in the coastal city of Jeddah in Saudi Arabia. This year's event was centered around the theme of 'Language Teaching Professionalism: Inspiring Practices for Better Learning.' The event was attended by over a thousand language teaching professionals from all over the Kingdom making it one of the largest events of its kind ever in the Gulf.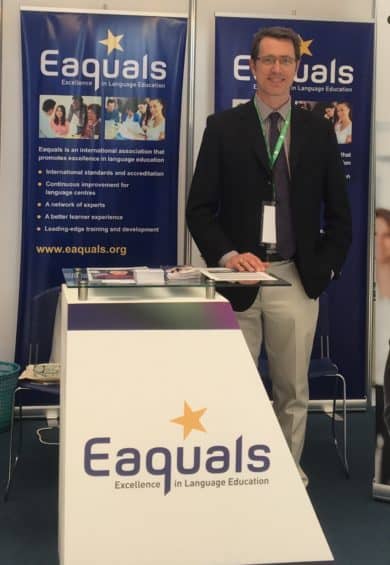 During the event's days, attendees were provided with host of dynamic talks and workshops from international and regional leaders in language teaching including Dr. David Crystal and Dr. Simon Borg.
The ELI partnered with leading international ELT organizations for the event, including Eaquals, the Norwich Institute for Language Education (NILE), Cambridge Assessment English, Cambridge University Press, the British Council and the America-Mideast Educational and Training Services (Amideast).
For its part, Eaquals provided senior leadership at the ELI with a complete workshop series on CEFR based assessment development & design. This well received series was delivered on behalf of Eaquals by Tim Goodier, Head of Academic Development at Eurocenters. Tim also gave a plenary talk during the symposium titled "The Updated CEFR: Fresh Insights for 21st Century Language Teaching & Learning" and was a part of a round table discussion on the future of ELT in Saudi Arabia.