Member Event Fund Report: International Language Symposium, Brno
"The Symposium was just that. It is not to be confused with a conference in any way. It was a gathering of the minds sharing ideas to be published and shared with the world. Symposium derives from the Greek, symposion, meaning a drinking party, a convivial gathering of the educated. And so it was and will continue to be. See you in 2021."

Erik Dostal, CA Institute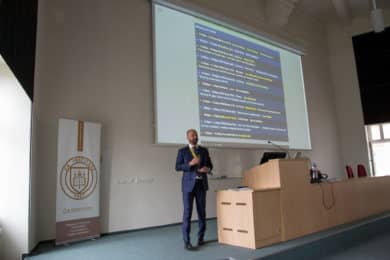 200 delegates attended the International Language Symposium jointly hosted by CA Institute and Masaryk University from 5-9 June 2019. This project was first started in 2015 to prepare for our 2019 20th anniversary. We were granted support from the Eaquals event fund and it grew to be one of the most talked about events in language education in central Europe.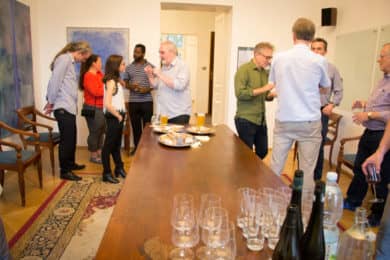 This biennial event attracts some of the world's top speakers in language education. This year's event included Dorothy Zemach, Thom Kiddle, Duncan Foord, Alan Mackenzie, Susan Holden, Chris Farrell, Sergi Martin, Kristof Hegedus and CA Institute's Elton award winner, James Thomas.
The International Language Symposium is designed to get delegates speaking about current topics in language education. Plenaries were supplemented with round-table discussions followed by end of the day panel discussions. In 2017 a book of papers was published by Versatile and another book of papers will be published to add yet another layer of longevity to this event.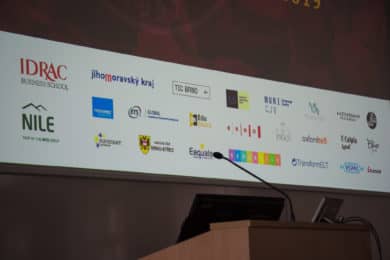 Thanks to Eaquals training and support, we were able to provide a successful and stimulating discussion in publication, management, teacher training and cpd, SLA, Linguistics, ESP, nuerolinguistics, and ELF.