Event Report – 9th Annual International ELT Forum, Bratislava
The 9th Annual International ELT Forum in Bratislava took place this year on Friday and Saturday June 7th and 8th at the Ekonomická univerzita, hosted by The Bridge – English Language Centre and the Leadership and Management Special Interest Group (LAMSIG) from IATEFL. The event also maked the 45th anniversay of Pilgrims training and as a result boasted a programme packed full of pilgrims trainers and representatives.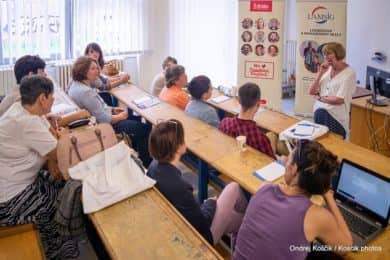 The programme for the Friday contained a three-hour management training session with Maureen McGarevey, as well as sessions by Loraine Kennedy, Silvana Richardson, Vic Richardson and Michael Carrier all as part of a constatn LAMSIG thread throughout the day. The Pilgrims sessions for the Friday featured one of the founders of Pilgrims Mario Rinvolucri, as well as presentations and workshops by trainers like Alan Malley, Hania Kryszewska, Phil Dexter, and Chaz Pugliese. With attendance figures at around 300, there was something for everyone with this day long programme.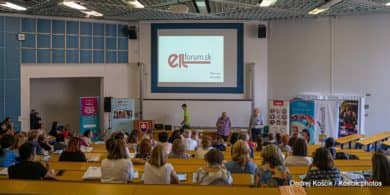 The Saturday programme was a shorter day, with some speakers presenting again quite often on different topics. I represented Eaquals in the LAMSIG thread after lunch on Saturday, with a look at Promoting Bottom-up Teacher Development and showcasing some of the knowledge gained and shared at Eaquals Conference and Members' meetings from the past few years.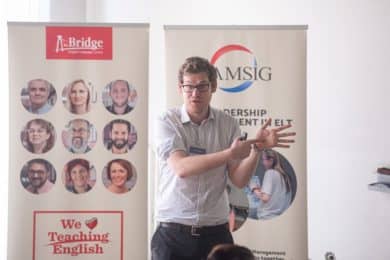 Throughtout the conference there was quite lively and energetic debates about all aspects of classroom practice, as you would expect from an event that Pilgrims are involved in. The staff from the Bridge English Language Centre were exemplary hosts, with Director of Studies Andrea Záhumenská doing a great job of organising her team. This event is certainly worth attending in the future for teachers, trainers, and managers.
Chris Farrell
Head of Teacher Development
Centre of English Studies