Volunteering in Cape Town with EC English
Volunteering in Cape Town with EC English
Reaching out. Having a positive impact. Giving back. Growing within yourself. Being out of your comfort zone. Making new, lifelong friends. All of these, and many more, are just some of the immediate benefits of volunteering your time, resources, energy and efforts in making a real difference to our planet, either in the lives of desperately needy communities, or in the conservation of our resource-rich natural environment.
In South Africa, English students from EC English School which is based in Cape Town, now have the opportunity to participate in a range of volunteer projects. These projects are divided into two main groups:
• conservation-based or
• community-based.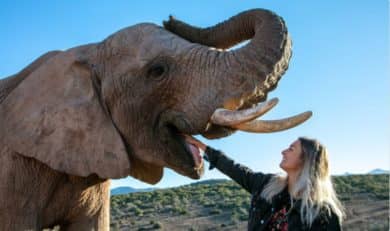 The idea is for students not to come and just learn English in Cape Town, but also to extend their stay in South Africa by joining one of the many projects with which EC has partnered. By taking part in one of these projects, the direct benefit to the student is that they get to further improve their English while volunteering in an English-speaking environment. This exposes them to real-life communities and situations, outside of the school space, where they might be tempted to speak more in their native language.
However, the volunteer programme is not only available to students who are studying English in Cape Town, but also to anyone whose level of English is already at a minimum level of Intermediate (or higher). This means that a non-native English speaker who is at the appropriate level need not first come and study English – they may sign up directly with the projects. In addition, this also means there is scope for potential volunteers from across the English-speaking world also to be involved in the programmes. In this sense, the opportunity to volunteer in South Africa is truly a global one.
The range of projects with which our English school is involved, includes:
• working with African Elephants,
• being involved with African marine life, including great white sharks (shark-cage diving), the endangered African penguin, coastal birds and seals, migratory whales and dolphins,
• assisting with the care and rehabilitation of large African cats (like lions, cheetahs and leopards) and other African wildlife and primates and
• educational programmes and care for children in some of the poorer, disadvantaged communities in South Africa.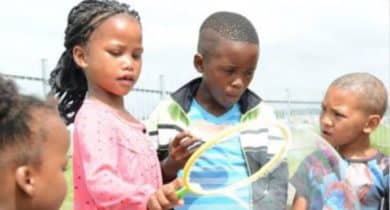 Some of the projects are located in or around Cape Town, while others are situated in other parts of South Africa. EC has set up direct partnerships with these projects and therefore provides personal attention and service to everyone who participates in the programme. Those volunteers who work in Cape Town are also allowed to join any of the activities that are arranged for the school's English students.
Each project is unique in its location, mission, focus, length of time for the volunteers to be there (from two weeks up to six months), and the overall experience for the volunteer. Projects that are based outside of Cape Town offer their own accommodation, either on-site, or within easy walking distance. In some cases, volunteers are shuttled daily between where they stay and the project. Cape Town-based volunteers are free to book their own accommodation or make use of EC Cape Town's student residence or homestay options.
We believe that this is a great opportunity for English students and English mother-tongue speakers from around the world to experience the remarkably diverse society, culture and natural beauty of South Africa in a unique, special way, which is different to anything they would have experienced before. We look forward to welcoming every volunteer to our amazing country!
Craig Leith, Centre Director
EC English, Cape Town