Eaquals 2020 Webinar Series
We are pleased to let you know that the full line up for the Eaquals 2020 Webinar Series has now been announced. We're sure you'll agree that further to consulation with Eaquals members, we have an impressive range of speakers and subjects!
The webinars are free for all to join. Eaquals members will be able to access them in the member area of the website after the event.
To help you disseminate this information to your teaching staff, we have produced a poster you can email or print and display in your staff room. Click on the image to download poster: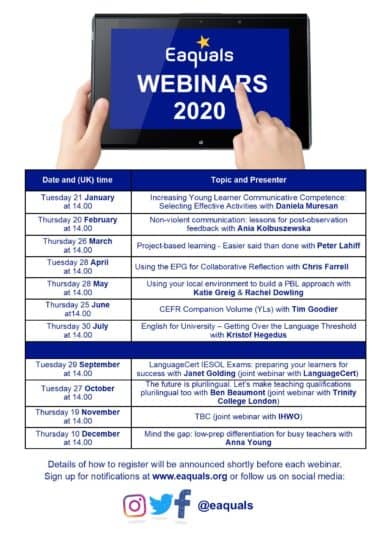 Keep an eye out for further details on each webinar and how to join in the new year.