Eaquals Gold Star: Sian Hanson
Sian Hanson, Global Academic Director at British Study Centres was nomintated by her colleague Alex Cannn, Director of Customer Experience (North).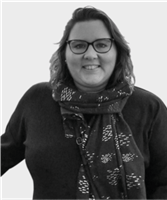 Sian and her Product Team have worked tirelessly to facilitate a smooth transition from face-to-face learning to the virtual classroom.  As well as ensuring that our existing students could switch to online classes, she has also developed and launched a range of brand new online courses including our Virtual Internship Programme with Professionals UK, our Fast Track Online CELTA, an OET Online Preparation course and our Young Learner Online Family Programme.

On top of all this, she also aims to add Skills for Success, two bespoke courses developed in partnership with National Geographic Learning with a primary focus on the skills and learning strategies required for academic and career success, to our online portfolio in the coming weeks.

During these unprecedented and extremely challenging times, Sian's unwavering positivity, passion and energy have not only been inspirational, but also truly infectious.  I have thoroughly enjoyed working alongside her and would like to thank her for being an absolute star.