ECML (European Centre for Modern Languages) | Resources, Links & Project updates
ECML treasure chest of resources for learners, parents and teachers in times of Covid-19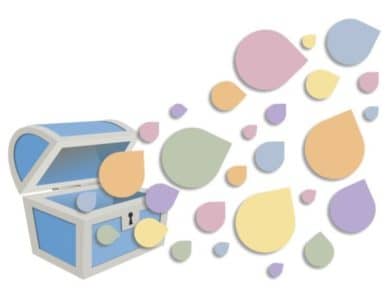 Are you a parent struggling to find motivating activities to support your child's language development at home? Or a language teacher adapting your pedagogy to online delivery? Perhaps you are a student, who would like to use this opportunity to have some fun while working on your language skills? If so, the new ECML treasure chest is for you.
ECML programme developments
Programme 2020-2023 "Inspiring innovation in language education: changing contexts, evolving competences"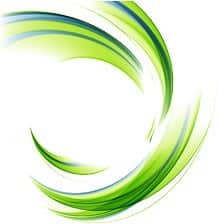 2020 marks the launch of the ECML's 6th medium-term programme www.ecml.at/inspiringinnovation. This programme has been developed in direct response to identified language education priorities in ECML member states.
Nine new ECML projects launched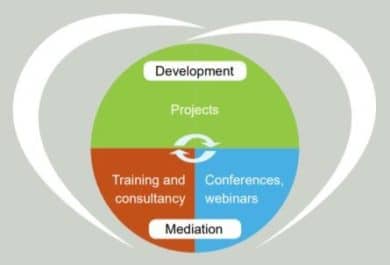 All nine project teams have held successfully their first meetings and launched their respective project websites. Each site offers an overview of the respective project and details of how to get involved.
Stay tuned to these platforms for ongoing developments:
ECML resources
JUST PUBLISHED: Changing contexts, evolving competences: 25 years of inspiring innovation in language education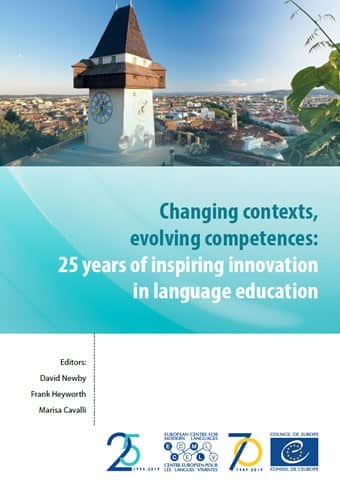 Editors: David Newby, Frank Heyworth, Marisa Cavalli.
This publication offers a fascinating journey through the world of international language education over a quarter of a century, seen from the perspective of one of its main actors, the European Centre for Modern Languages of the Council of Europe.
Demographic, political and technological changes in society combined with globalisation have dramatically reshaped the educational landscape in Europe in the past 25 years. As a result, the language-related expectations and challenges within national education systems have significantly evolved.
The publication which focuses on the role and achievements of the ECML in this context, includes contributions from international experts working at the cutting edge of language education as well as testimonials from stakeholders responsible for supporting and implementing innovative approaches to language education around Europe.

To buy the print version at the Council of Europe online bookshop: English – French
To download the book for free on the ECML website: English – French
JUST PUBLISHED: Digital literacy for the teaching and learning of languages

E-lang provides language teachers with resources which promote the use of "realworld tasks" in a pedagogical approach that fully integrates social interactions. E-lang ultimately supports learners to become competent and   autonomous language users as well as digital citizens.