NSTS: Director of Studies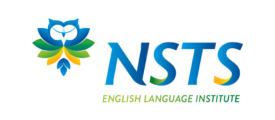 Position: DIRECTOR OF STUDIES
Who we are:
MALTA is a world-wide popular English language learning destination with NSTS-English Language Institute contributing towards, and benefitting from, this popularity while adapting to emerging trends.
NSTS-English Language Institute knows its origins at the University of Malta and today is a public Foundation endowed by the same educational character, teaching English as a foreign language and providing other education programmes to students of all ages.
English is employed as the medium to promote a holistic education, intercultural relations, and international understanding with NSTS drawing from Malta's unique cultural and fascinating heritage and economic development.
Who we are looking for:
We seek to engage a highly motivated forward looking, and quality conscious, person with a sense of ownership towards the position, to fill the key role of DIRECTOR OF STUDIES of English education programmes. The incumbent will take charge of strategic and academic development and planning, as well as the day-to-day management of teaching staff, students, and programmes.
The minimum qualification required is a DELTA, or a post-graduate degree in Education, or Applied Linguistics or Linguistics with specialisation in ELT, or if such an equivalent level 7 qualification, or a first degree in English at level 6, one also needs an international certificate in ELT at level 5.
Experience must include extensive ELT teaching experience (5+years) in a wide range of contexts including Teacher Training, together with leadership and management competencies of at least 2 years standing.
The post is full-time, long term and based in Malta, and comes with a commensurate attractive salary and benefits.
We look forward to receiving your CV and supporting letter at fstiv@nsts.org, while our website is found at www.nstsmalta.org.