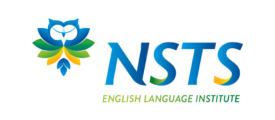 Position: ENGLISH TEACHERS
Who we are:
MALTA is a world-wide popular English language learning destination with NSTS-English Language Institute contributing towards, and benefitting from, this popularity while adapting to emerging trends.
NSTS-English Language Institute knows its origins at the University of Malta and today is a public Foundation endowed by the same educational character, teaching English as a foreign language and providing other education programmes to students of all ages.
English is employed as the medium to promote a holistic education, intercultural relations, and international understanding with NSTS drawing from Malta's unique cultural and fascinating heritage and economic development.
Who we are looking for:
We seek to engage CELTA qualified teachers of English for our summer teenage students from late June to mid-August. We offer a good hourly rate packaged with free accommodation in shared self-catering apartments.
We look forward to receiving your CV and supporting letter at fstiv@nsts.org, while our website is found at www.nstsmalta.org.