New Eaquals Associate Member: Language Testing International (LTI)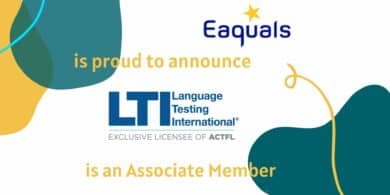 New Associate Member:
Language Testing International
Eaquals Associate Members are organisations with considerable involvement and professional achievement in the field of international education and language learning. These members share Eaquals' commitment to quality and bring a wealth of professional expertise to our network. Today we are proud to announce that Language Testing International (LTI) has become an Eaquals Associate Member.
Who are Language Testing International?
Established in 1992, LTI's mission is to help people around the world successfully achieve their communication goals by delivering valid and research-based language assessments and global collaboration courses.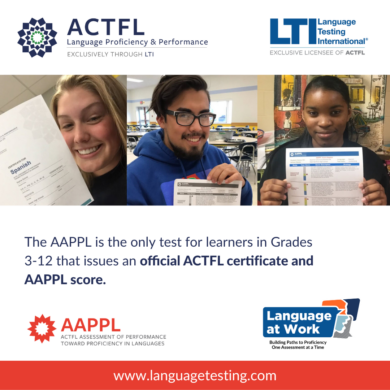 LTI provides language assessments in all skills and communicative modes in more than 120 languages across 60 countries and is the exclusive licensee of ACTFL. The latter ensures assessments are externally validated and backed by extensive research, effectively measuring learners' language proficiency and communication skills. ACTFL assessments are widely used and referenced in academic, government, and commercial contexts worldwide. For a full list of assessments offered please click https://www.languagetesting.com/lti-information/general-test-descriptions.
Eaquals' new associate member also delivers virtual global collaboration courses for learners between the ages of 4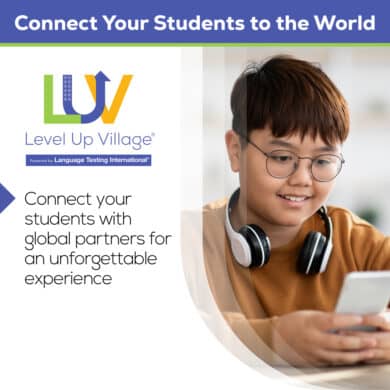 to 18 on their platform called Level Up Village (LUV). The idea behind LUV, is to globalize the classroom by facilitating cultural collaboration between students from around the world. Guided by their carefully curated content, students build communication skills and collaborate with their global peers to explore topics in Arts & Sciences or Languages & Cultures through hands-on projects and video-based discussions. Through these exchanges, students enhance their understanding of other cultures, strengthen their intercultural communication skills, and gain empathy.
Why did Language Testing International join Eaquals?
Jennifer Dobberfuhl Quinlan, PhD., Proficiency and Learning Specialist at LTI said that 'By joining Eaquals, Language Testing International (LTI) aims to collaborate with professionals and institutions dedicated to promoting high standards in language teaching, assessment, and accreditation. LTI recognizes the value of being part of a global network that fosters innovation, best practices, and continuous professional development. Through this partnership, LTI seeks to contribute to the advancement of language education and assessment and further enhance the quality and validity of language testing practices worldwide.'