Call for Consultants – Join the growing team!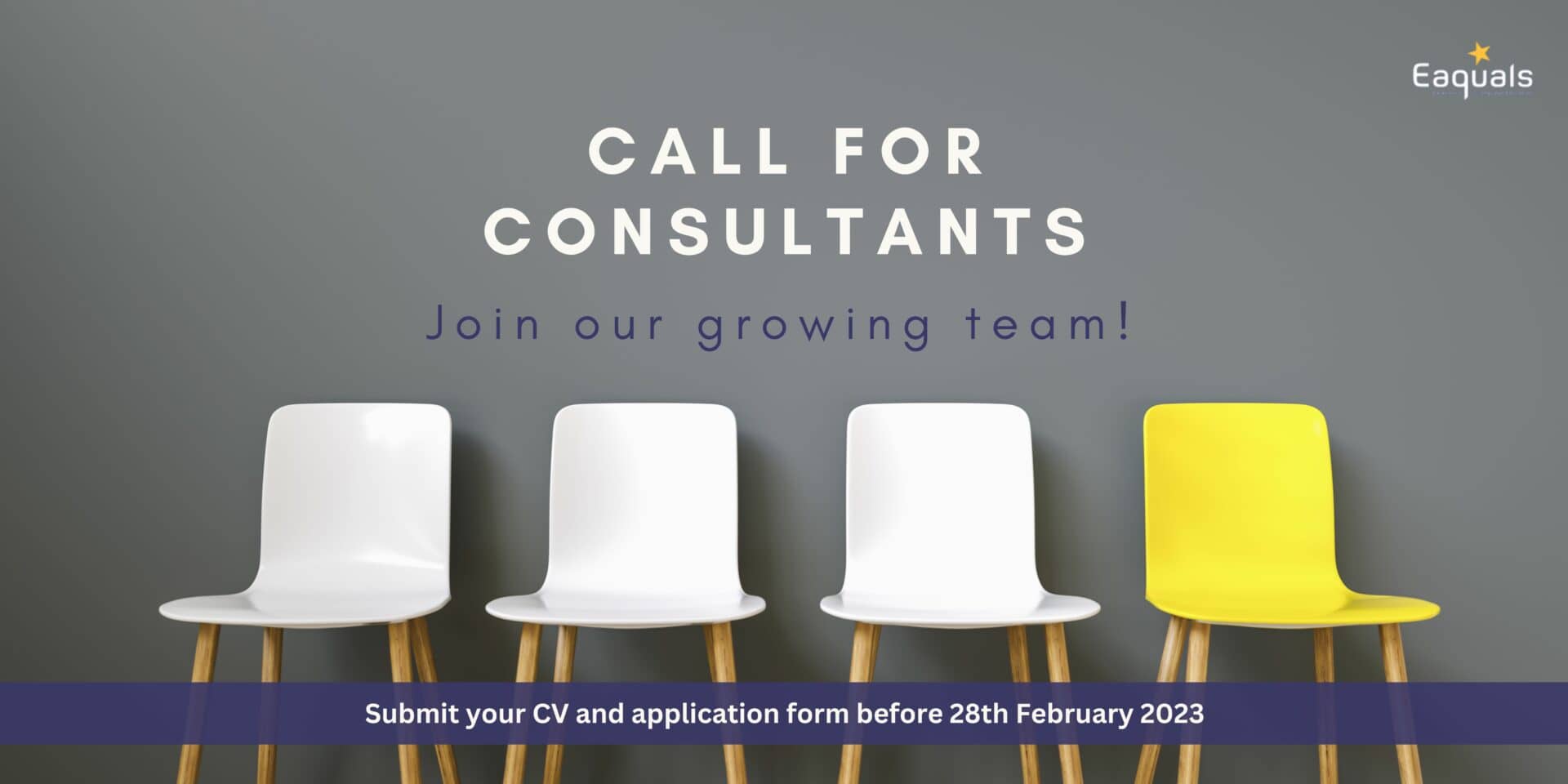 CALL FOR CONSULTANTS
Join our growing team!
The mission of Eaquals is to foster excellence in language education across the world by providing guidance and support to teaching institutions and individuals.
As part of this mission, Eaquals provides extensive training and consultancy services to both members and non-member organisation which addresses the developmental priorities of language education providers at individual, national and/or international level. In addition, we conduct quality audits and benchmarking for both private and public sector institutions.
Eaquals delivers training in the following areas:
CEFR: Course Design
Assessment
Academic Management
Professional Development for Language Teachers
Quality Assurance for Language Education
We are now looking to grow our cohort of consultants who are able to deliver training in the above areas on behalf of Eaquals.
If you are interested in joining the Eaquals consultants, please complete the application form which can be found by clicking on the button below and provide an updated CV (max. 3 pages).
Completed application forms should be returned to director@eaquals.org before 28th February 2023.